Liaoning Building Materials Liaoning Province Building Materials Industry Industry Technology Development Status and Future Development Key Points Liaoning Provincial Economic Committee Building Materials Division Wang Shiming Liaoning Building Materials Industry Association Zhang Yushu Building materials industry is an important basic raw material industry in China and one of the pillar industries of the national economy. The broad-based building materials products include construction materials, non-metallic mineral materials and their products, and inorganic non-metallic materials. They are widely used in fields such as construction, military industry, environmental protection, high-tech industries, and people's lives.
1 Main Achievements and Basic Experiences Various industrial policies for the development of building materials industry technology, actively adopting advanced technologies, eliminating backward production capacity, increasing the pace of structural adjustment and technological transformation, and improving the technological innovation capability of enterprises, so that the development of industrial technology in the building materials industry is good momentum. The major economic and technical indicators were completed in 2004 as follows: The cement, glass, ceramics and other traditional building materials industry completed 4.7 billion yuan, an average annual increase of 9%; plastic profiles and pipes, glass curtain walls, high-performance waterproof materials, energy-saving benefits of waste wall materials And other new building materials industries completed 3.1 billion yuan, an average annual increase of 20%. * Industrial output value completed 38 billion yuan, an average annual increase of 14% of which 23 billion yuan of traditional building materials, an average annual increase of 10% new building materials 15 billion yuan, an average annual growth 18%. 8% of which dry process cement accounted for 18% of the cement bulk rate reached 22%. 6%; 90% of which were advanced float process production, glass deep processing rate reached 25%. 37%; of which plastic profiles 650,000 t average annual increase of 40%; plastic pipe 250,000 t annual average growth of 23%. 20.5%. The proportion of new wall materials accounted for 63% of the total wall material has the following experience.
Rely on industrial technology policies, eliminate backward production capacity, and develop high-tech industries.
The four-plus cement production line lags behind, and seven new dry process cement production lines have been built. The increase in production capacity of 6 million tons of cement has not only reduced but has maintained an average annual growth rate of 7.8%. Flat glass industry in the elimination of Shenyang, Dalian, Anshan, Fuxin, Zhangwu, Lushun, and other 7 vertical lead into the production line, the new 6 float glass production line, so that the glass industry maintained an average annual growth rate of 6%. The wall materials industry has used the country's policy of prohibiting the production and use of clay solid bricks in 170 large and medium-sized cities. It eliminated and closed nearly a thousand clay brick production enterprises. The production of clay solid bricks decreased from 11.2 billion standard bricks in 2000 to 2004. In the five billion standard bricks of the year, the production of clay solid bricks decreased by 6.1 billion standard bricks in four years. New types of wall materials such as building blocks, perforated bricks, lightweight wallboards, and waste slag bricks have developed rapidly. The number of new wall materials enterprises has increased from 640 in 2000 to more than 790 households now, forming 16 billion standard bricks. Production capacity.
Due to the increased elimination of outdated production capacity for small cement, small glass, small linoleum, and clay solid bricks, significant progress has been made in industrial restructuring. The cement industry's new dry cement production capacity representing advanced productivity was increased from 10% at the end of the "Ninth Five-Year Plan" period to 25%. The flat glass industry basically eliminated the backward vertical lead-in and small flat pull process, and the advanced float process production capacity was The 40% at the end of the Ninth Five-Year Plan increased to more than 90%. New breakthroughs have also been made in the development of new wall materials. The production capacity of new wall materials has increased from 23% in the last stage of the Ninth Five-Year Plan period to 73%. New grade building materials such as plastic profiles, plastic pipes, architectural coatings, and high-performance waterproof materials have sustained high speeds. Development has already dominated the market, and backward products such as steel windows, cast iron pipes, galvanized pipes, and linoleum paper have already withdrawn from the market.
Rely on internal guidance and outreach to absorb domestic and foreign capital and advanced technology and equipment, and accelerate the pace of technological transformation.
Giving full play to resources, markets and industries of the building materials industry in Liaoning Province 1 Summary \15; During the period of the tomb industry, the development of industrial technology ishin-based advantages, eight extensions to attract foreign investment/international large-scale collections, and domestic flow of elevator test buildings and curtain walls Testing institutions."Fifteen; period ish | can not meet the star contour | decoration needs to be particularly well-known companies in the health bookmark6 to Liaoning building materials industry investment. The famous companies such as Saint-Gobain in France, American Owens, Barton, and Toshiba in Japan established production bases for quartz glass, glass wool, ready-mixed mortar, elevators and accessories in Jinzhou, Anshan and Shenyang respectively; Japanese Onoda and U.S. PG companies are also in Dalian Cement respectively. , float glass and other enterprises increased investment; Hebei Jidong Cement Group established three new dry process cement production enterprises in Shenyang, Anshan, and Liaoyang, with a total investment of over 500 million yuan and a production capacity of nearly 4 million tons. Glass Group (Qinhuangdao) acquired and integrated Shenyang Xingguang Group's three float glass production lines, and has already invested 840 million yuan to develop high-quality float glass and deep-processed glass; Shenyang Faku Ceramics Industrial Park has attracted foreign countries with its advantages in resources and location. Investors have built 14 ceramic production lines and started construction of 80 production lines in two years. In particular, in the wall material industry, the province has introduced a total of 28 block production lines, the United States "Columbia" and "Bethell", Germany's "Martha" and "Hayes", and the introduction of Japanese equipment has greatly improved our province. The technical level of the wall material industry. There are 60 building block enterprises with a production scale of more than 50,000 m in the province, and the annual production capacity of 5.5 million has become the backbone product of the new wall material industry.
In short, the introduction of domestic and foreign capital and technical equipment has greatly accelerated the pace of technological transformation and product structure adjustment in the building materials industry in our province.
Rely on increasing investment in science and technology and absorbing talents extensively to improve the company's R&D and innovation capabilities.
8 technology centers, Fushun Cement Co., Ltd., Liaoning Bohai Cement Group, Shenyang Jiuli Chemical Building Materials Company and other companies have R&D projects every year, and new products are available. Shenyang Jinde Pipe Group, Shenyang Yuanda Group, Yingkou Donglin Group, Yingkou Panpan Group, Dalian Shide Plastics Company, Liaoyang Zhongwang Group, Panjin Yuwang Waterproof Group and other private enterprises also have strong technical innovation capabilities. For example, Shenyang Jinde Pipe Group has established its own pipeline research and testing center and has first-class domestic pipe and pipe fittings testing equipment and technology. During the three years from 2003 to 2005, FP (HDFE) double-wall corrugated pipe has been developed. , Winding Structural Wall Pipes, HDPE Water Supply Pipes, Gas-Fired Polyethylene (FE) Pipes, Aquaculture U-PVC Pipes, Agricultural Polyethylene (PE) Pipes, Stiff Ultra-Stabilized PR tube, PVC fiber reinforced hose and more than ten kinds of new products. Shenyang Grand Group has established more than fifty kinds of new products in the domestic building materials industry as the provincial government's outstanding new product award (one, two, three, etc.). Among them, Dpg Jianmo.com of Dalian Huacheng Diyi Building Mesh Co., Ltd., IMS Flumez Composite Needle Filter of Yingkou Glass Fiber Co., Ltd., and high-strength low-relaxation prestressed steel wire of Dalian Tongda Building Materials Industry Co., Ltd., Dalian Branch. The new products such as Fangtai composite panels of Lipusi Wall Materials Co., Ltd. and Liaoning Panpan New Building Materials Co., Ltd. have a high reputation in the industry.
Rely on digestion and absorption and technological innovation to cultivate well-known enterprises and famous products.
Under the guidance of "optimized design, low investment, and localization" in the cement industry, the new dry process cement production technology level of Liaoning Gongyuan, Tieling Xinxin and Anshan Jidong reached the international advanced technology level. Shenyang's "Nine to Float" and Fuxin "six-for-floating" have also reached advanced levels in the domestic glass industry technological transformation. Haicheng talc, Chaoyang bentonite, Dashiqiao refractories, Shenyang special ceramics and other non-metallic ore ultrafine processing, purification, modification and application technology has made significant progress, and ranks the leading domestic level. The modified Zheqing waterproofing membrane of Panjin Yuwang Group, EPDM waterproofing membrane of Liaoyang No. 1 Rubber Factory, and fluorocarbon coating of Dalian Zhenbang Group also have a reputation for the domestic building materials market. Dalian Shide, Liaoyang Zhongwang, Shenyang Broad, Shenyang Jinde, Yingkou Panpan and other groups have established their own R&D centers while introducing, digesting, and absorbing advanced foreign technology and equipment. They have continuously developed and developed new products and have always maintained a thriving The ability of technological innovation, product types, product quantity, and the output value and benefit of enterprises have been increasing, and they have become well-known domestic enterprises. Dalian Shide's plastic profiles, Shenyang Jinde's plastic pipes, Yingkou Panpan's doors and windows, Liaoyang Zhongwang's aluminum-plastic materials, and Shenyang's vast glass curtain wall have become well-known brands in the domestic building materials market; Liaoning "Guanyuan" and Dalian Xiaoyetian " Huari, Huludao, Bohai, Fushun, and other brands of cement have won the title of national inspection-free products, and 38 products produced by 34 companies have been awarded by the provincial government. For various reasons, the systems, mechanisms, and structural contradictions accumulated over decades have been intertwined, which has caused many problems in the industrial technology development of our building materials industry. Mainly reflected in: 2.1 The overall technical level of the industry is low The production capacity of the new dry cement in our province only accounts for 25%, the highest domestic province (Zhejiang Province) has reached 70%; Although the glass industry has more than 90% float process, but The production of high-quality float glass is not large, especially for high-quality float glass (such as automotive glass, glass for building curtain wall) for processing, most of which need to be purchased from outside the province or imported. Ceramic products are mostly popular products, quality, grade is not high, ceramics, our province has no manufacturer.
The new types of wall materials are relatively single, and they are basically building blocks and waste slag bricks. The construction of wall panels has not yet formed a climate. The scale is small, the output is low, the amount of manual work is large, the technology is low, and the application technology is lagging behind. The development of housing industrialization.
1.2.2 Weak digestion and absorption capacity, poor technological innovation Capacity of building blocks and waste slag bricks are the main varieties of new wall materials in our province, but production equipment is basically imported from other provinces or imports of light block production lines imported 28 In the article, some companies have imported three production lines from two countries. No one organization has absorbed it.
Waste slag brick production equipment is mainly purchased from Heilongjiang Shuangyashan Dongfang Company. The province has reached more than 20 production lines. As a province with strong machinery and equipment and strong processing capacity, Liaoning does not have a solid wall material equipment manufacturer.
The technological innovation ability of enterprises is insufficient. The few enterprise technology centers are mostly distributed in the cement industry and the glass industry. The construction of enterprise technology centers in other industries, especially in the new building materials industry, lags behind and there is no innovation system for technological development. Decentralized input, low conversion rate of results. Most companies have weak self-accumulation and development capabilities, slow equipment upgrades, low technology investment, aging technology, and restricting industry development.
3Resources, energy use and environmental protection issues highlight the development of the building materials industry is increasingly dependent on resources, energy and transportation. The profitability of traditional building materials is getting smaller and smaller. If the structural adjustment is not accelerated, the follow-up development of the industry will be restricted. . Taking the cement industry as an example, it suffered a loss of 130 million yuan in the first half of 2005 due to the cost of raw materials, energy, transportation, and labor costs.
A large part of the building materials industry's environmental protection is not up to standard, and large investment funds need to be invested.
4 Industry management and guidance is not strong, management service system is not perfect, market competition is not standardized The decentralization of the development of building materials industry and non-public ownership, on the one hand to promote the rapid growth of the industry, but also brought about the blindness of development.
With the reform of the economic system, the ability of the government to directly manage the industry has weakened. Under the condition of preferential investment in various regions, private capital tends to be characterized as a tycoon with respect to profitable industries. In some areas, the phenomenon of "small, high, low" in the building materials industry has not only decreased, but has also increased, especially in waterproof materials, wall materials, insulation materials, architectural coatings, construction adhesives, building admixtures, door and window profile processing, etc. The performance of the field is very serious.
Production, so that the entire labor productivity of the building materials industry has been hovering at a low level, during the "10th Five-Year" period, there were only 37,000 yuan person-years.
1 Overall thinking Give full play to the resource, market, technology and industry base advantages of the province's building materials industry, scientifically plan and rationalize the layout, accelerate system innovation, mechanism innovation, technological innovation and management innovation, and realize resources, environmental protection, industry, enterprises, products, Technological optimization and scientific configuration. Adhere to the basic ideas of "adjusting and upgrading traditional building materials and vigorously developing new building materials", focusing on the development of new dry process cement, high-quality float glass, and high-grade building sanitary ceramics, and increasing the technical content and production concentration of traditional building materials. Taking the building materials industry park and leading enterprises as the leading force, we will vigorously develop and promote new types of building materials such as high-tech, high-value-added chemical, metal, composite, and functional materials, and adhere to the rational development and utilization of natural resources to protect the ecological environment. We will use the building materials industry to eliminate urban waste and industrial waste, reduce the dependence on natural resources, and coordinate the development of building materials industry with ecological and environmental protection, and pay attention to building materials and real estate, construction, and building materials manufacturing. Building materials processing industry, modern logistics industry and other linkage, coordinated development, building a building industry industrial cluster with Liaoning characteristics, industrial chain, out of a "innovation strong" and sustainable development of new ways.
22 Key Areas for Development 221 Cement Industry The three cement production bases in Liaozhong, Liaonan, and Liaoxi are built in accordance with national industrial policies and special plans for cement development and Liaoning limestone mine resource distribution, transportation, energy consumption, market, and existing industry advantages. Focus on accelerating the development of new types of dry cement, accelerating the elimination of backward kiln and other backward cement, and by 2010 basically completing the structural adjustment and industrial upgrading of the cement industry, becoming the largest cement production base in Northeast China.
Shenyang, Jinzhou, Yingkou, Fuxin, Panjin and other regions with less limestone resources will no longer build new large-scale cement production lines in principle, focusing on the construction of large-scale grinding stations and the development of commercial concrete and ready-mixed mortar.
Existing and newly-built cement production lines should actively develop and apply new technologies and new equipment for cement production such as industrial waste, municipal waste, sludge and pure low-temperature waste heat power generation, energy-saving grinding equipment, etc., and vigorously promote clean production, taking a circular economy Development path.
During the "Eleventh Five-Year Plan" period, the province's cement industry will build 8-12 new dry process cement production lines, increase production capacity by 18 million tons, and phase out backward production capacity by 8 million tons. New dry process cement accounts for more than 80% of cement output. .
At the same time encourage large enterprises to extend the industrial chain, to the commercial concrete, 2 flat glass industry with the international community's increasing emphasis on energy conservation, environmental protection, with the building, real estate, automotive safety of the glass, energy saving, comfort raised higher Requirements, along with the rapid development of the electronic information industry and the solar energy utilization industry, will place great demands on various flat glass processing products with special optical, electrical, magnetic, thermal and chemical properties. The flat glass industry has entered the 21st century. "Processing glass era"
The development of flat glass in Liaoning is no longer simply pursuing quantitative expansion, but focuses on improving the quality, variety, and profitability. It is necessary to give full play to advantages such as abundant reserves of glass-siliceous raw materials, strong convenience in mining and transportation, and solid foundation for production in the glass industry, relying on Shenyang Yaohua, Dalian Float, and Fuxin Hengrui, focusing on the construction of glass industrial parks, and vigorously developing super Thin, ultra-thick, ultra-white float glass, low-emissivity insulating glass for energy saving, fireproofing, and haze reduction, surface-modified coated glass, sandwich glass, safety glass for sandwich wire, and other new functional glass with special properties.
Actively promote the float glass annealing furnace roller technology, float online pyrolysis coating technology, off-line magnetron sputtering coating technology, one-kiln two-wire technology. Support Dalian, Chaoyang and Benxi to build a large-scale commercial silicon raw material base, and do a good job in the construction of two glass industrial parks in Shenyang and Fuxin. Strive to 2010, the province's flat glass industry, accounting for more than 60% of high-quality float glass, glass deep processing rate of more than 40%, becoming the largest glass production and deep processing base in northern China.
3 Chemical building materials industry The chemical building materials industry in our province has a high starting point, good foundation, and rapid development. The output, scale, and market share of leading products such as plastic profiles and plastic pipes rank among the top in the country. However, there are also many issues that deserve attention in the development. During the "Eleventh Five-Year Plan" period, key enterprises such as Dalian Shide, Liaoyang Zhongwang, Shenyang Jinde, Anshan South Asia, Shenyang Jiuli, and Tieling Longhai should conduct in-depth market research, formulate scientific and reasonable development plans, and maintain a reasonable production scale. In the context of market share, the company will focus on brand retention and technological innovation. Through continuous technological innovation and management innovation, we will improve product quality and provide quality services to obtain a virtuous circle of companies and sustainable and healthy development.
In the development of chemical building materials in our province, we must rely on the advantages of our province's petrochemical resources and actively develop products such as glass and steel profiles and products, architectural coatings, building waterproof materials, architectural decoration adhesives and so on.
Actively develop middle and high grade exterior wall paints with rich texture, good color retention, weather resistance, and pollution resistance, and environmentally friendly interior wall latex paints. Actively promote the production process technology of silicone modified acrylic resin coatings, waterborne polyurethane coatings, fluorocarbon resin waterborne coatings, powder coating and radiation curing coating production technology. Focus on supporting Jinzhou Sihai FRP profiles, Dalian Zhenbang coatings, Shenyang Kansai coatings and Yingkou three levy advantages to expand the market and expand product scale.
The construction waterproof material industry of our province has a good foundation, and it has large-scale waterproof material companies such as Panjin Yuwang, Shenyang Blu-ray, Panjin Daxu, and Shenyang Aojia, which have a high market share in the domestic market and high brand awareness.
Water membranes, actively promote polymer waterproof membranes, and strive to develop environmentally friendly waterproof coatings. Research and development of high-end building sealing materials for waterproofing of special parts such as underground works, urban bridge projects, roof greening, landfills and urban sewage treatment plants; restrictions on the development and use of Zhe-Qing composite tire waterproofing membranes, polyethylene polypropylene Composite waterproof material and oil Zhejiang Zhizhu Felt; eliminate tar waterproof material and compound base material made of high alkali glass fiber. Strengthen the market share of middle-to-high-grade new type waterproof material, achieve serialization of waterproof material products, matching and systemization of applied technologies, improve the overall level of building waterproof technology, accelerate the pace of industrial integration and restructuring, and promote the integration of the province's waterproof material industry with the international market as soon as possible. .
224 Building Sanitary Ceramics Industry The ceramic industry of our province should be guided by the demand of the construction market, further adjust the product structure, adopt new technologies and new materials, develop new products, and develop high-end, multi-color and artistic products. Architectural ceramics should focus on improving the quality of products, and greatly increase the proportion of high-tech, high-value-added, high-grade "three-high" products, using spray dry presses, rapid firing of roller kiln, rapid drying of semi-finished products, and intelligence. Control and other technologies and equipment, and vigorously promote a number of new firing techniques and decorative techniques. Sanitary ceramics is centered on water conservation, improving its grades, promoting high- and medium-pressure grouting molding technology to speed up the specialized production steps of raw material products and improve the level of microcomputer control. At the same time, it is striving to make new progress in the development of new products such as special ceramics, fine ceramics, bio-ceramics, and environmental protection ceramics.
We must focus on the construction of Shenyang Faku and Chaoyang Jianping Ceramic Industrial Park as the carriers to vigorously attract investment and attract foreign companies to enter the park. By 2010, Shenyang Faku and Chaoyang Jianping Ceramic Industrial Park will build 400 ceramic production lines, complete a fixed assets investment of 4 billion yuan, so that the ceramic production capacity will reach 600 million, and Shenyang Faku Ceramics Industrial Park will build 300 production lines. The production capacity is 400 million rf. Chaoyang Jianping Ceramics Industrial Park has to build 100 production lines and form a production capacity of 200 million to build our province as a "City of the North" and to promote the overall development of the local regional economy through this clustered development.
2.25 New wall material industrial coatings and Fushun Geliang good Yingkou Lu's adhesives and other companies to brand Hshil-type wall materials to low material consumption, low energy consumption,: / no pollution c, high performance, bookmark7 in accordance with national industrial policy Requirements, make full use of the state's support policies for the comprehensive development and utilization of resources and waste resources, the new 4: step to find out the mineral resources reserves of the Liao Miao industry dniMfeHshin will improve the demand for building materials production.
The structural distribution of the load-bearing porous direction development.
It is necessary to focus on the rich renewable resources in our province and the regional characteristics of the northern building structure. We must adhere to the development of new wall materials in combination with structural adjustment and technological progress. We must implement the scientific concept of development to protect the limited cultivated land resources in our province, conserve energy, and comprehensively utilize waste. Protect the environment and promote economic and social coordination and sustainable development. It is necessary to make full use of market economic means, give play to the guiding role of economic policies such as investment, taxation, and prices, encourage the recycling of industrial waste, limit the excessive consumption of clay resources, and promote the innovation of wall materials and the development of energy-saving buildings.
Combining the adjustment of national industrial policies, we will integrate, transform and upgrade a batch of new wall materials companies, accelerate the industrialization of high-volume waste slag utilization technologies such as fly ash, coal gangue, and municipal waste, and make non-clay-based wall materials the main raw material. The product has become the main body of the wall material in our province. Focus on the development of fly ash, gangue sintered porous brick, hollow brick, concrete porous brick, small hollow block, lightweight aggregate concrete block, aerated concrete, alkali-resistant glass fiber reinforced cement lightweight porous plank, non-woody plant fiber Wood-based panels, gypsum boards and gypsum blocks manufactured from industrial waste gypsum.
6 Non-metallic mineral industry Our province is one of the important non-metallic mineral resource bases in China. It has the characteristics of complete varieties, large reserves, and good quality. There are nearly 100 kinds of proven minerals, including Haicheng talc and Yingkou magnesite. The reserves of important minerals such as stone, Dalian Diamond, Chaoyang bentonite, Faku, Jianping porcelain clay and wollastonite rank among the top in the country. During the "Eleventh Five-Year Plan" period, the province should further increase investment in resource exploration, explore the reserves and types of non-metallic mineral resources, focus on intensive processing, increase the added value, and increase economic efficiency. Focus on the development of talc, magnesite, bentonite and other products to further expand production capacity and form a scale advantage.
The province's non-metallic minerals industry should also pay attention to improving the recovery rate and comprehensive utilization level of resource selection, actively adopting advanced processing technologies and equipment, and focusing on the development of talc, magnesite, bentonite, kaolin, and other minerals for selective purification, ultrafine grinding , surface modification, functional compounding, mineral chemical and other high-tech, efforts to improve the proportion of non-metallic mineral powder raw materials with strong resource advantages in the province in the application of high-tech, new materials, traditional product technology and industrial upgrading, reduce the general The proportion of ore powder production will increase the output of end products and change the backwardness of resource output.
Major Measures 1 Carefully formulate and implement the development plan for the building materials industry, adhere to macro-control, scientific planning, reasonable layout to follow the national industrial policy, fully investigate and study the basic building materials enterprise base, layout, and strive to analyze, predict and grasp the domestic and foreign building materials industry Market development trends, extensive solicitation of opinions, scientific argumentation, and forward-looking, practical, and practical industry development plans. Once a plan has been formed, it shall implement a target responsibility system for the implementation of key projects in accordance with the objectives of work objectives, project goals, and project responsibilities, and promote the implementation of plans through project construction.
While vigorously promoting the development of key industries and key projects, and conscientiously implementing the national industrial policies, we must adopt comprehensive measures to resolutely eliminate backward production capacity, further increase efforts to stop low-level redundant construction, and ensure the smooth implementation of the plan.
2 Adhere to the all-round opening up of the entire industry, establish a development concept of large building materials, and build an open industry system to continue to increase investment in foreign investment, promote domestic and foreign cooperation of advantageous enterprises, expand financing channels, and accelerate the pace of business development. At the same time, in line with the requirements of our province's industrial policy, technological progress, product development direction and environmental protection policies, we will actively undertake and absorb the transfer of industries from abroad and domestic southeast coastal areas, and encourage and support petrochemical, metallurgy, coal, and power industries. Involved in building materials industry, and vigorously develop chemical, metal, composite, functional building materials.
3 Implement scientific and technological progress and the first strategy for talents, integrate scientific and technological resources, increase investment in science and technology, establish innovative systems, and strengthen research and innovation and innovation capabilities. Strengthen domestic and foreign scientific and technological exchanges and cooperation with universities, research institutes, industrial groups, and multinational companies. It highlights the enhancement of the company's original innovation capabilities and accelerates the industrialization of scientific research achievements. New projects in industries such as cement, plate glass, and building and sanitary ceramics should use advanced and reliable technologies and equipment extensively to avoid the pursuit of cost savings and cost reductions while engaging in low-level redundant construction. It is necessary to implement a policy of tilting toward talents so as to stably attract and expand the enterprise team, professional team, and skilled workforce in the building materials industry.
3.4 Establish a scientific outlook on development, strengthen awareness of sustainable development, and take a new road to industrialization The building materials industry is a resource-dependent and environment-sensitive industry. Excessive consumption of resources and energy and destruction of the ecological environment have become major issues that restrict the development of the industry. Saving energy, reducing energy consumption, minimizing the destruction and pollution of the ecological environment, and gradually reducing the dependence on natural resources are the eternal topics in the development of the building materials industry. During the 11th Five-Year Plan period, the entire industry should firmly establish a scientific concept of development, strengthen the awareness of sustainable development, use the theory of circular economy, increase the comprehensive utilization of industrial solid waste, urban construction and domestic garbage, and construct a green industrial ecological chain. Strive to consume with minimal natural resources and maximize economic development and social development
Flexible in order quantity:
Samples can be provided before mass production, and MOQ can be discussed accordingly.
Carbide Reamers are used to drill a hole in material with a pilot hole. It is especially suitable for machining the forming hole with very strict terms of surface roughness, roundness, cylindricity, concentricity, burr free and other quality requirements.
OPT present to our clients a wide variety of carbide reamers, according to the flute type it can be classifed to Straight Fluted Reamers, Right Hand Fluted Reamers and Left Hand Fluted Reamers
Advantage:
Unique guidepad geometry allows for excellent roundness and straightness, even in an interrupted cut condition.
Surface roughness is reduced obviously.
Features
With 4, 6 or 8 flute
Multi-diameter tool allowing for excellent hole size and concentricity between diameters.
PRODUCT DETAIL: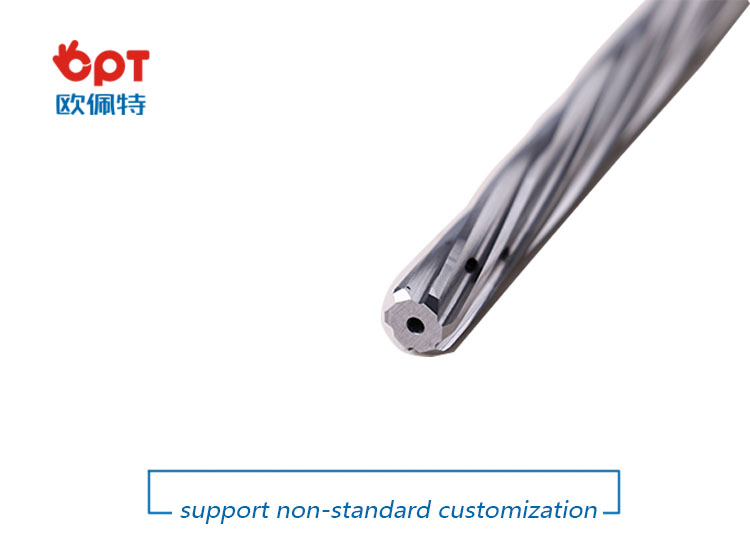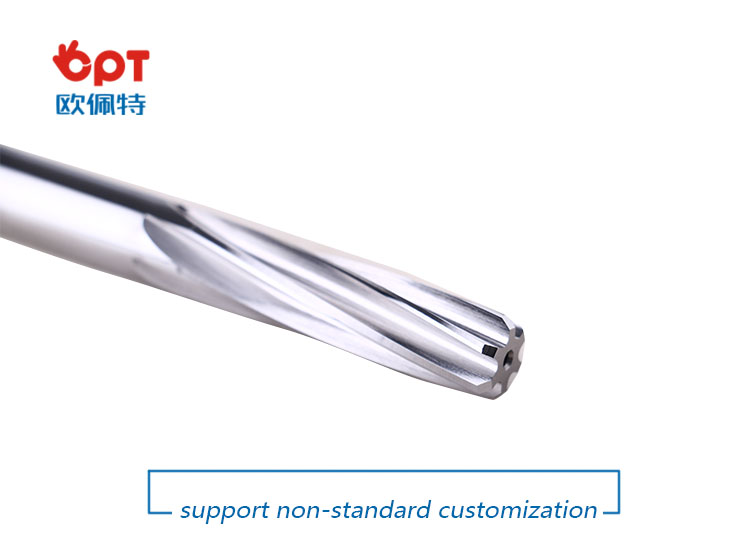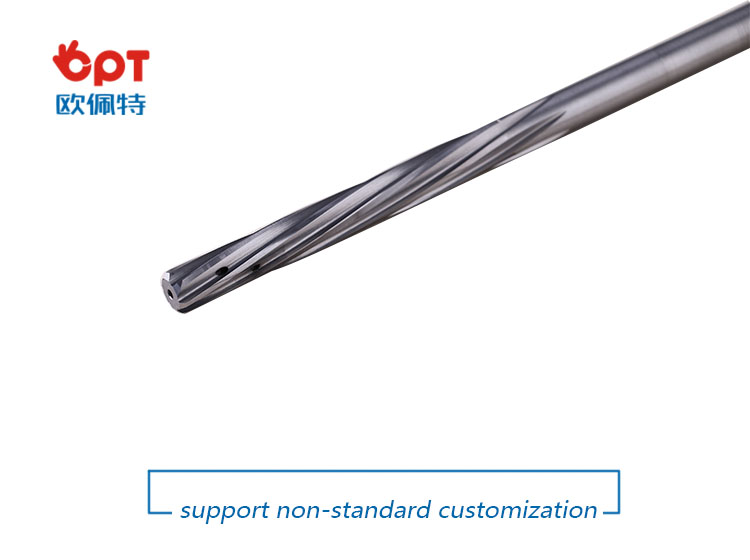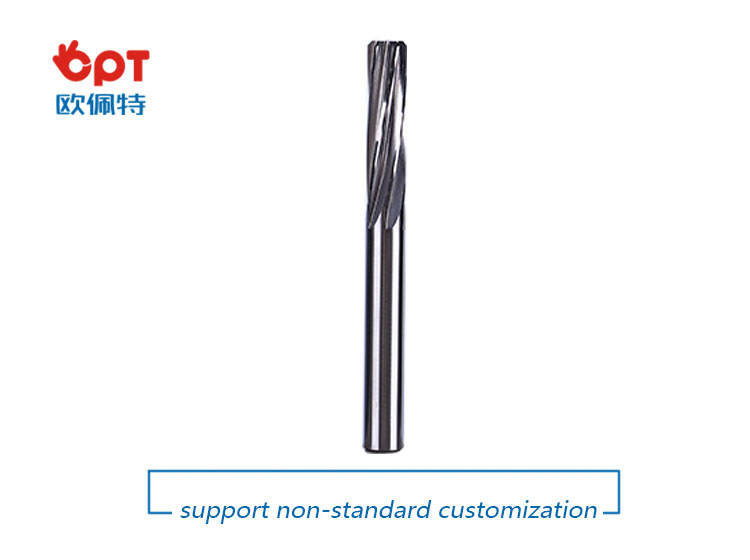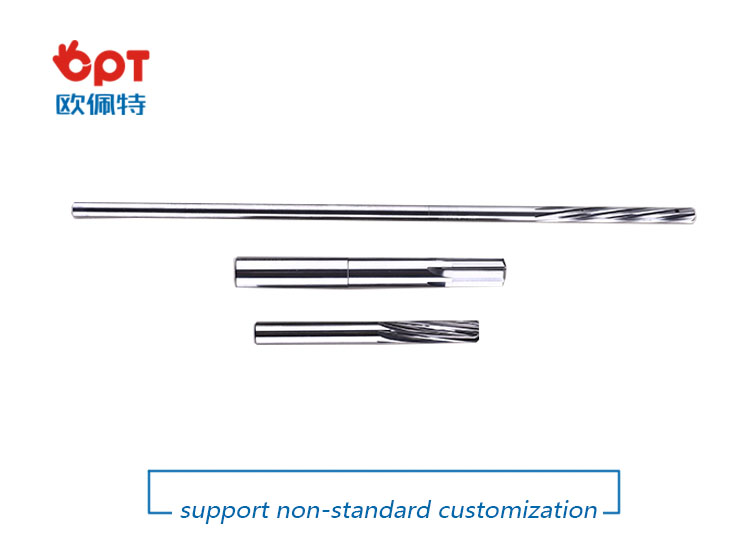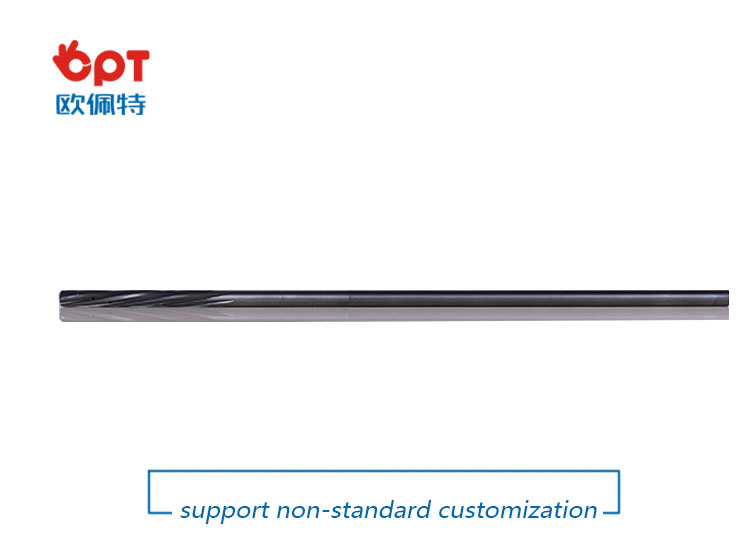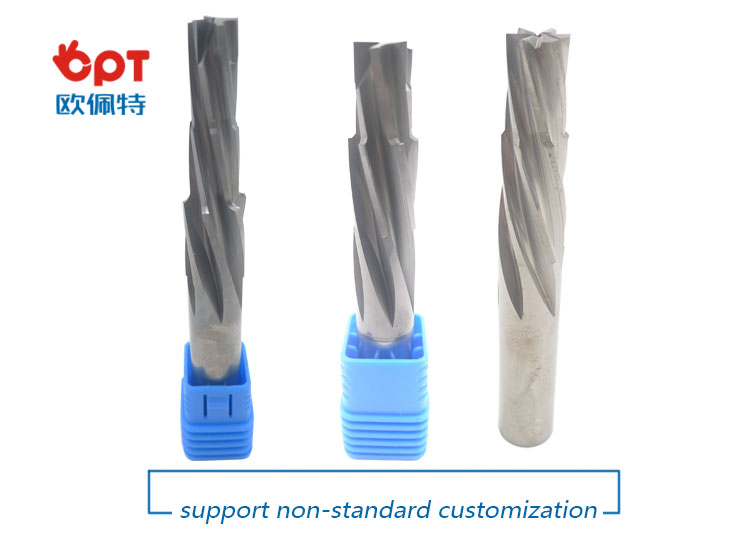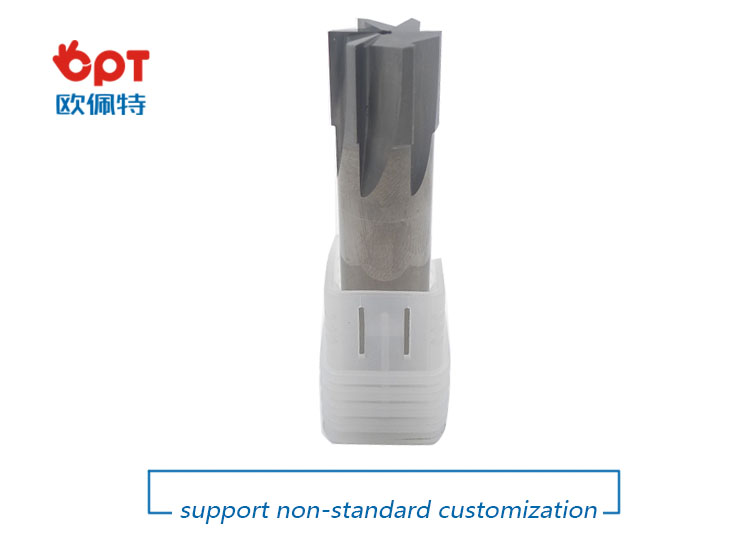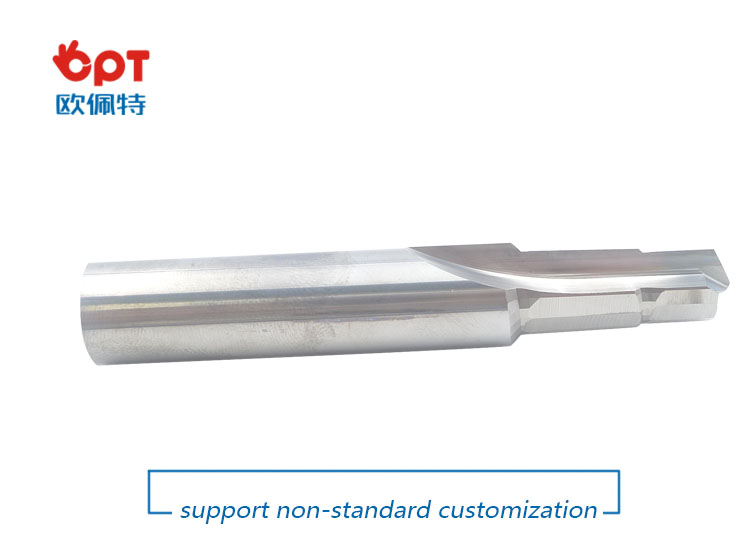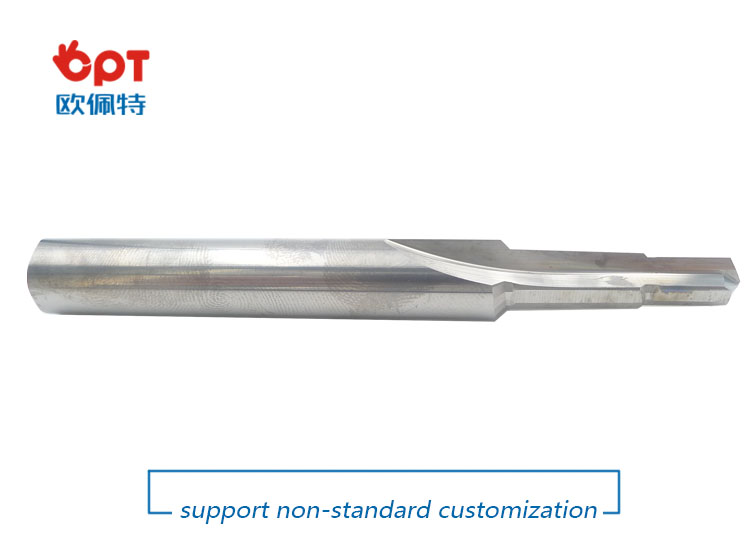 PRODUCTING PROGRESS:
PAYMENT AND DELIVERY: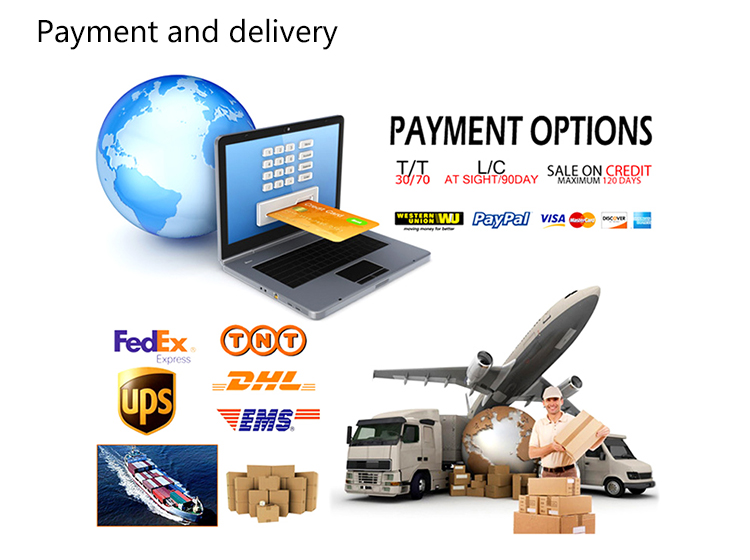 PRODUCT EQUIPMENT :
+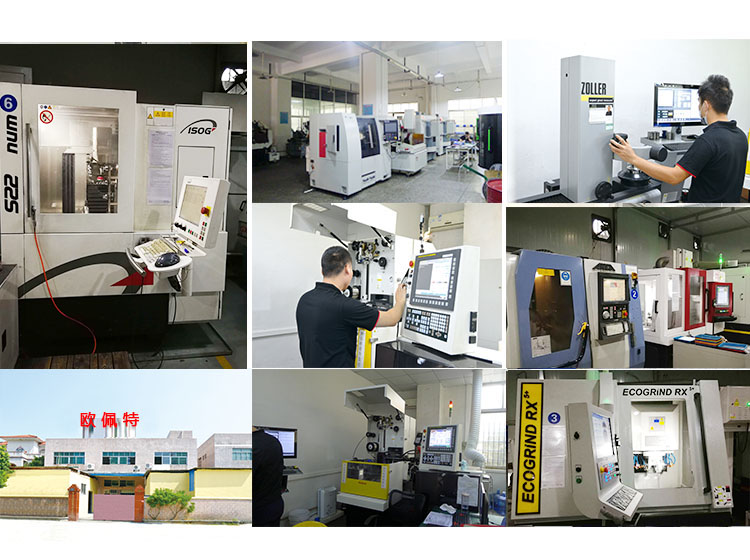 ABOUT US :
We are specialize in manufacturing PCD diamond tools and Carbide tools. Our major product inclulde PCD Inserts , PCD Reamers , PCD End Mills, PCD Taps, Cabide Inserts,Carbide Drills, Carbide Reams, Taps etc.,
We also offered customized cutting tools per drawings, and provide package according to customer requirements. We manufacture a series range of cutting tools for machining of Cast iron, Aluminium alloy and Non-Ferros metal, it is widely used in all major sectors like Automobiles, Engineering, Aerospace, Aviation and 3C industry. Premium quality of raw material is used in the production and strict examination during processing with advanced equipment, so our client are satisfied with our reliable quality and on-time delivery.
Our best selling of cutting tools include PCD Inserts, PCD End Mill , PCD Ball Nose Mill, PCD Reamer , Carbide Taps , Carbide End Mill , Special Form Cutter and many more. For these years we have been made a large forward in the technologies of manufacturing cutting tools. With high quality on performance and price, our product sells well both on domestic and overseas market. And we will always focus on the quality and best service, to make long business relationship.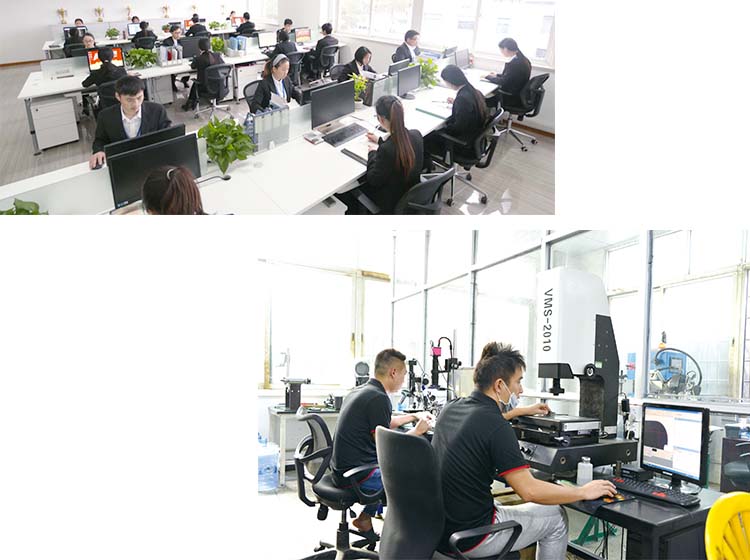 quanlity control:
We have dedicated team of quality control and precise equipment to keep good and stable performance for our products and processing services.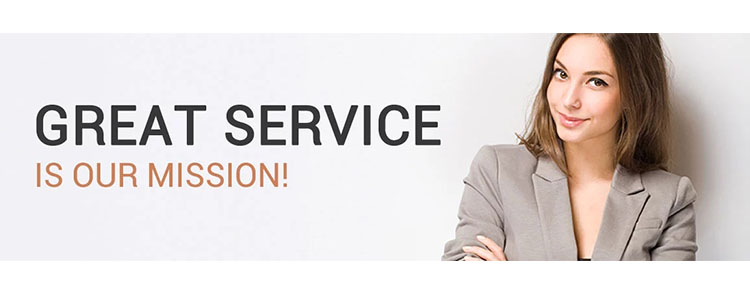 Carbide Reamer,Solid Carbide Reamers,Tapered Reamer,Adjustable Reamer
OPT Cutting Tools Co., Ltd. , https://www.optdiamondtools.com