Abstract After decades of accumulation, China is already the country with the largest hardware output in the world. Experts predict that due to the improvement of China's hardware manufacturing level and the expansion of production capacity, hardware products will continue to grow by more than 10% per year in the next five years. Good development situation, let five...
After decades of accumulation, China is already the country with the largest hardware output in the world. Experts predict that due to the improvement of China's hardware manufacturing level and the expansion of production capacity, hardware products will continue to grow by more than 10% per year in the next five years. Â 
A good development situation has gradually made the hardware industry an important part of China's industrial chain. However, the increasingly fierce market competition has made the hardware industry's existing drawbacks hinder the healthy development of the industry, such as low-end products, lack of brand, and backward industry... ...
To this end, the author believes that hardware companies should improve their market competitiveness, find out the "short board" that restricts the development of the hardware industry, and learn the "precautionary medicine" for Chinese medicine consultation.
Brand strategy
The endorsement of the product or service "brand" has always been the propaganda facade of the company. As an intangible asset, it has become a powerful fighting weapon for enterprises to fight in the mall. The strong brand value can not only add value to the enterprise, but also enable the company to stand out from the same competitive brand and help to improve the profitability of the future. However, the competition in the hardware market in China is becoming increasingly fierce. The vicious price war between enterprises is the main competitive means, and the brand concentration is low.
Although there are tens of thousands of hardware enterprises in China, they are still mainly small and medium-sized, and most of them are small-scale enterprises. They have small shipments, single styles and mostly low-end products, while low-end products cannot meet the end market. Demand, coupled with hardware companies, most of them do not have the advantage in capital and technology. To strengthen the brand, it is necessary to undergo various tempering. Therefore, increasing brand awareness, implementing brand strategy, and improving corporate comprehensive competitiveness have become urgent tasks for hardware companies.
First, enterprises must re-integrate the domestic market, research and develop or focus on producing marketable products according to market demand. Second, we must improve product quality, increase added value, and rely on advanced technologies accumulated in the "OEM" production process. Third, we must improve the circulation field, promote the deep integration of industry and commerce, develop flagship stores and boutiques, establish online platforms and other models, and build the synergy of enterprises to promote the brand strategy of China's hardware companies.
Industrial upgrading
Over the past 30 years of reform and opening up, the hardware industry has relied on the backward mode of "low-cost labor, simple production methods to obtain low profits" and weak market competitiveness. If you want to improve the market competitiveness from the source, let the development of the hardware industry achieve a qualitative leap, transformation and upgrading is the fundamental way.
For a specific enterprise, it is to upgrade the production mode and create new products; in terms of the overall situation of a region, it is to transform the development mode and adjust the industrial structure.
The first is the transition from extensive to intensive. In the past development, the hardware industry has been taking an extensive development path, blindly pursuing the one-sided development of digital growth, resulting in high pollution, low level, repeated labor, low-end product surplus, high-end products and other shortcomings have been accompanied by enterprises and industries. Growth. Starting from the aspects of improving product processing capability, manufacturing equipment and technology, and thus improving product quality, creating brand and marketing channels, and implementing intensive production, it has become an urgent task for the benign development of the industry.
The second is to develop from labor-intensive industries to technology-intensive industries. In the case that international high-end hardware products continue to enter the Chinese market, it will be difficult to improve the technical content in the future market. In order to guide enterprises to increase the research and development of high-end products, many companies have made significant breakthroughs in technology and formed their own products.
High-end products
For a long time, China's hardware industry is at the lowest end of the industrial chain, and most hardware companies rely on foreign companies for OEM work, earning meager profits to survive. It can be seen from the second that China's hardware industry is frequently subjected to foreign anti-dumping oppression, and the inability to rank among the high-end hardware industry is still subject to product technology and product quality.
In the hardware market, where the homogenization is severe and the competition is fierce, it is often possible to receive good results. Choosing high-end development and producing high-end products that are urgently needed in the manufacturing industry can not only establish a good corporate reputation, but also bring huge profits to the enterprise.
For example, the leading brand of hand tools, Superstar Technology, has been developing high-end hardware consumer markets for DIY and outdoor sports through boutiques since 2010.
In addition, the bearing tycoon--Wazhou Group has more than 5% annual investment in science and technology, and undertakes more than 20 national key projects and major equipment supporting projects every year. In the first half of last year, more than 450 new products were completed. The output value and sales both reached record highs. The total industrial output value increased by 29.8% year-on-year, and the profit increased by 73.3%.
Through the development of high-end products, Jinyi Industrial turned sharply in the first half of 2010. It is reported that the product structure of Jinyi Industrial has gradually achieved high-end and high-end products, and the gross profit rate has become a historical high. The company's future products are gradually adjusted to medium and high-end products.
It can be seen that aiming at the high-end market and conducting technology research and development is an effective sustainable development path, which can bring huge profit returns to the enterprise while serving other industries.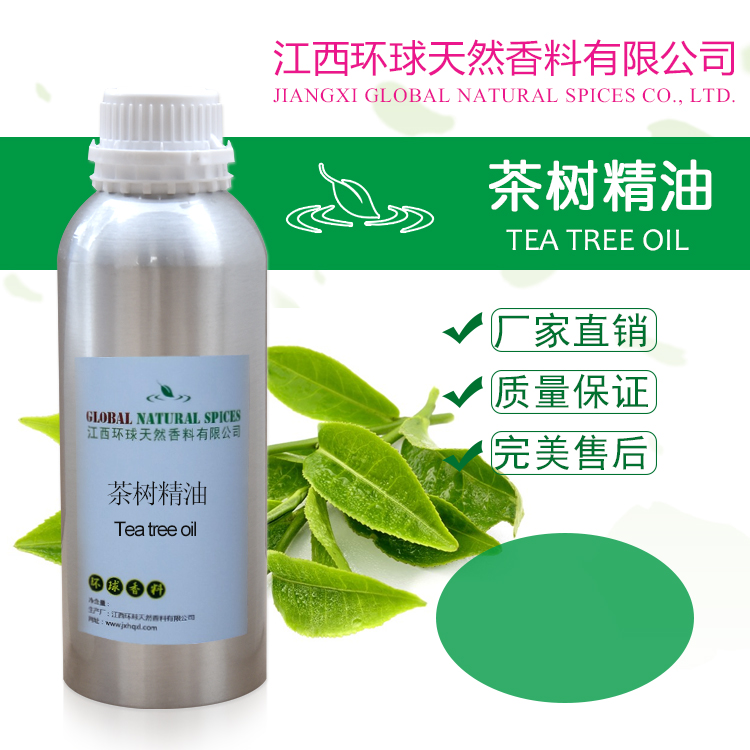 Aromatherapy,or essential oils therapy,is using a plant's aroma -producing oils(essential oils)to teat disease.Essential oils are taken from natural plants or flowers,leaves,bark,rind,or roots,etc.The oils are mixed with another substance(such as oil, Alcohol ,lotion),put the oils to the skin,spray in the air or inhaled.
We provide kinds of Aromatherapy Essential Oils,such as,Orange Oil, Blumea Oil , Cedar Oil , Eucalyptus Oil , Tea Tree Oil ,Lavender Essential Oil, Ginger Oil , Lemongrass Oil , Lemon Oil , Chamomile Oil ,Pine needle oil/Fir oil, Grapefruit Oil ,Geranium oil, Rosemary Oil ,Rose oil, Cinnamon Oil , Ylang Ylang Oil , Frankincense Oil , Jojoba Oil , Rosehip Oil , Argan Oil ,Lychee Seed Oil ,Dill seed oil,Spearmint oil,Wintergreen oil,Basil oil Borneol oil,Rice (bran) oil,Clove oil,Clary sage oil,Carrot seed oil,Tangerine oil,Mandarin oil,Walnut oil,oregano oil,Clove bud oil, Rosewood Oil ,Thyme oil, Neroli Oil , Chili Oil , Jasmine Oil ,Lotus leaf oil,Osmanthus Oil,Perilla leaf oil, Litsea Cubeba Oil ,Bergamot oil,Croton oil,Hemp seed oil,Wormseed oil,Valerian oil,Spikenard oil, Onion Oil ,Cajaput oil,Pine tar oil,Bay leaf oil,Coriander seed oil,Juniperberry oil,Red perilla oil,Orange leaf oil,Azalea oil,Chrysanthemum Oil,White lotus oil,Fennel oil,Patchouli oil,Artemisia oil,Black pepper oil,Lemon eucalyptus oil, Sandalwood Oil ,Peppermint oil,Seabuckthorn Oil, Citronella Oil ,Palmarosa oil,White Orchid oil,Violet oil,Parsley oil,Celery seed oil,linalool Leaf Oil,Melissa essential oil,Radish oil,Calendula oil,Vetiver oil,Yellow sunflower seed oil,Petitgrain oil,Comfrey oil,Benzoin oil,Wood oil,and so on.
Bulk package:1kg,5kgs,10kgs,25kgs in a drum
Small private bottle package:10ml,20ml,30ml,50ml,100ml
Please contact us for more details.
Aromatherapy Essential Oil
Aromatherapy Essential Oils,Cedar Oil,Blumea Oil,Eucalyptus Oil
Jiangxi Global Natural Spice Co., Ltd. , http://www.chessentialoil.com