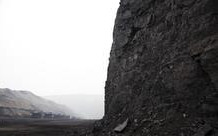 Shanxi Province recently issued the "Administrative Measures for the Acceptance of Coal Mine Construction Projects in Shanxi Province" (hereinafter referred to as the "Measures"), which regulates the conditions, contents, and standards for acceptance of the project projects for completion acceptance of coal mine construction projects.
The "Measures" stipulates that all types of coal mine construction projects such as new construction, reconstruction and expansion, merger, reorganization and integration in Shanxi Province shall be subject to acceptance after completion. Prior to putting into production, the organizers will conduct comprehensive inspection and acceptance of the content of the coal mine construction project and the up-down production system, auxiliary production system, and administrative public facilities, and conduct a comprehensive evaluation of coal mine construction project design, construction, and supervision. In addition, the operation of the "six major systems" for emergency evacuation of coal mines, as well as personnel's qualifications and qualifications for labor certification, are also important aspects of acceptance. If the acceptance of the coal mine construction project fails to pass the inspection, the project construction unit shall carry out the rectification within the time limit in accordance with the handling opinions put forward by the Commission for Completion and Acceptance.
On this basis, in order to speed up the progress of inspection and acceptance of coal mine construction projects and reduce acceptance, and serve coal mine construction enterprises, the Coal Industry Department of Shanxi Province has also formulated the "Measures for the Implementation of the Acceptance and Acceptance Procedures for Optimizing the Development Environment". It is reported that the "Measures" merged the original six inspection and acceptance work of the Shanxi Provincial Coal Industry Department into two parts: First, the quality certification of individual coal mine projects, occupational health protection facilities, access of employees and labor management, ventilation and gas Drainage and prevention of coal and gas outburst four special items such as acceptance; the second is the comprehensive integration of information monitoring and monitoring systems and completion acceptance.
Antioxidants In Polymer Materials
Introduction:White or off-white powder,melting point 175-177℃,flashing point 206℃.kindling point 273℃,stabilization for heat. Solubility (g/100g solvent):Acetone 10g,Chloroform 35g, Hexane 0.03g, styrene 5g,water 0.01g.
Applications:It is a sterically hindered phenolic antioxidant and metal deactivator. It protects polymers against oxidative degradation and metal catalyzed degradation during processing and in end- use applications. This antioxidant also provides long term thermal stabilization properties. This phenolic antioxidant is an excellent,non-discoloring, non-staining antioxidant and thermal stabilizer with outstanding metal deactivation properties. Typical end use applications include wire and cable insulation,film and sheet manufacture as well as automotive parts. It will stabilize polypropylene, polyethylene,polystyrene,polyester, EPDM,EVA and ABS.Low volatility, strong synergistic effect with phosphites,other phenols and thioesters,non-staining and non-discoloring, FDA approved for adhesives and polymers.This product has the characteristics of low volatility and no coloring of products. It possesses the double structures of hindered phenol and acyl, and a function of anti-oxidation and metal deactivation. More efficient if it is added to the polymeric substance used in insulated electric wire and cable. The perfect melting nature makes it easily to mix into the substance mentioned above and other polymeric substance system without any dispersing problem. As an effective anti-extraction stabilizer in the finished product(synthetic or natural rubber latex), especially in the NBR fuel and gasoline hoses.
Antioxidants In Polymer Materials
Antioxidants In Polymer Materials,Abs Resin Additive,Heat Stabilizer Additives
Tianjin Xindafeng Import & Export Trade Co., Ltd. Tangshan KeAo chemical additives Co., Ltd. , http://www.tskaantioxidant.com